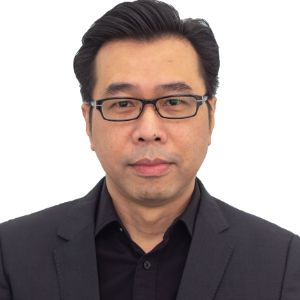 Vincent Toh, VP of Asia Pacific
The telecom industry has reached the point of saturation, with nine out of ten people worldwide having a mobile phone today. Market saturation has resulted in Mobile Network Operators (MNOs)competing for the same customer base, and being forced to compete almost entirely on price to attract and retain more customers. However, this strategy has backfired in several markets, where it can be cheaper for customers to change their SIM cards every month rather than continuing with their existing service provider. Thus, operators, especially in Southeast Asia, are facing considerable increases in churn rates. Moreover, aggressive pricing is driving down revenues as well as the average revenue per user (ARPU). Amid this scenario, it becomes paramount for MNOs to develop strategies that enable them to drive deeper, multifaceted relationships with their customers to create differentiation, increase loyalty, and recover revenues. Taking cognizance of the matter, many telecom operators are entering into financial services like handset financing, digital wallets, handset insurance, and others. These value-added services not only enable MNOs to create alternate revenue streams but also help them increase loyalty and build sustainable relationships with their customers. However, the vast majority of their customers are underbanked and do not have robust creditworthiness data, which holds MNOs back from offering financial products and services.
This is where San Francisco-based company, Juvo, takes center stage with its highly innovative solution, Financial Identity as a Service (FiDaaS) that facilitates the expansion of telecom operator's business into financial services and data monetization. The platform leverages cloud computing and various cognitive tools such as artificial intelligence (AI), machine learning (ML), data analytics, and others to create financial identities for the MNO's customers. FiDaaS uses vast telecom data and other alternative sources like short-term loan data, retailer and purchase data, banking data, and psychometrics to analyze the creditworthiness of a customer for a customer. The data-driven insights enable MNOs to offer financial services to the customer based on the status of their credit data. This opens new business opportunities and revenue streams for the MNOs, helping them to boost growth with their existing customer base. Besides, an insight into customer behavior through FiDaaS can also help operators to gain a better understanding of their customers, enabling them to enhance customer satisfaction to a large extent.
We create financial identities to close the information gap that prevents MNOs from being able to trust their customers and help them to create a long-term sustainable growth path
"We create financial identities to close the information gap that prevents MNOs from being able to trust their customers and help them to create a long-term sustainable growth path, which can have a much bigger impact on these operators than they have managed to do over the last decade," states Vincent Toh, VP of Asia Pacific at Juvo.
Juvo undertakes a streamlined and seamless approach to build financial identities for the customers. The company starts by helping telecom operators offer microloans in the form of airtime lending to the customers. It allows them to stay on that network for a more extended period. During this time, Juvo creates payback habits, and upon successful payback from customers, suggest operators offer additional credit opportunities to them. The data-driven insights from FiDaas have helped many MNOs to gain more subscribers for their postpaid plans and develop a more dedicated consumer base.
A case in point is a mobile virtual network operator (MVNO) from Malaysia that wanted to drive greater loyalty and revenues by applying a data-driven strategy to grow their business. Initially, Juvo assisted them in offering airtime lending, and through that, gained a holistic view of the MVNO's consumer base. This is enabling them to launch new products including handset financing for prepaid subscribers without credit history. FiDaas' data-driven insights is also enabling them to identify qualified customers to migrate to postpaid plans, creating more growth opportunities for them. "We combine our technology expertise around data and deep understanding of the telecom business to build consumer relationships in a positive, productive, secure, and private way," remarks Josh Gosliner, Sr. Director of Market Strategy at Juvo. Moreover, Juvo has also enabled Liberty Latin America to increase the lifetime value of their customers by over 60 percent across 14 countries in the Caribbean. As a partner that helps MNOs to create new growth opportunities for their business, Juvo has won several prestigious awards, which include LendIt - Most Innovative Mobile Technology – 2019; World Economic Forum - Tech Pioneer 2018; Frost; Sullivan Best Practices Award - Emerging Market Innovation 2019, amongst others.
Every day Juvo is updating 5.6 billion unique data points across nearly 30 countries, which is enabling MNOs to access the financial identity of underbanked customers and offer them more products and services. This has helped Juvo achieve considerable success in Latin America. Juvo is investing heavily to replicate this success in Asia with its headquarters in Singapore and local representation in Indonesia, Malaysia, Thailand, Philippines, and India.
Since its inception in 2014, Juvo is continuously striving to develop innovative solutions to help telecom operators edge ahead of their counterparts. Many telecom operators such as Millicom, Liberty Latin America, Sprint, Telefonica, Claro, Avantel, BSNL, and many others have been benefitted through Juvo's innovative FiDaaS platform. "The next decade in the telecom industry is going to be about innovating with scale agility, and their ability to respond to existing trends in the market, and we will be ahead of this game," concludes Vincent.