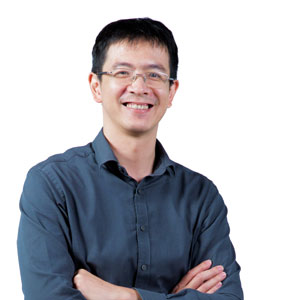 Nguyen Ngoc Toan, Managing Director
VIET HAI Communication was founded by telecommunication experts with industry experience as both telecom carriers and service providers to provide engineering and system integration services to cellular operators. They started as a local company in Vietnam but had clients with footprints in different countries. But soon they realized that they had to expand their services and customer base to remain competitive, and by providing their exceptional services to clients in various countries they have been able to achieve growth. Today, the company provides engineering tools and professional consultancy services for players in convergence markets of Vietnam, Myanmar, Lao, Cambodia, Haiti, Tanzania, Cameroon, Mozambique, and India that includes telecom operators, broadcasters and internet service providers. "Nowadays, we consider ourselves to be a 'local' company but in a much larger region, covering the entire South and East coast of Asia which has a population of 1.8 billion," says Nguyen Ngoc Toan, Managing Director at VIET HAI.
"By 2025, the GDP of the ASEAN countries is expected to be $16 trillion, with India being the headquarters for R&D for the telecom industry in this region," says Toan. Realizing this, VIET HAI has secured partnerships with some large India-based telecommunication operators and software solution vendors. This has helped them understand better and become more comfortable with the Indian telecommunication market. With the expanse of the industry in the South and East coast of Asia big enough to drive the market by 2025, Toan asserts that more smaller companies would start to focus more on the market here and thereby drive greater market opportunities. To this regard, VIET HAI seeks new partnerships with smaller operators and vendors for young Indian talents to cultivate their market as well as help them go abroad through the company's platform that they have in South East Asia.
We at VIET HAI are focused on matching technology partners and clients to plan, optimize, and organize better, faster, and more profitable networks
Traditionally, operators had the luxury of purchase power. This meant that they could sit back and wait for the technology vendors to come to them. Today, the tables have turned, and operators need to be on their toes and observe the market to understand the different trends in the market and also what their competitors are doing. On the other hand, the short lifecycle of today's software solutions means that they have to be quick in displaying their results or they may get outrun in the market. VIET HAI connects the telecommunication operators and the technology vendors so that both can leverage each other's competencies to help them grow while addressing the communication needs of their consumers.
Also, historically, technology has been the driver to aid people to share their knowledge better, faster and richer. But Toan opines that the evolution of sensors, energy, and larger, faster fibers, would make privilege two-way communication that would enable much more efficient knowledge-sharing a reality. This means that a patient in India would be able to receive care from an expert doctor who might be at New York. "This is why we at VIET HAI are focused on matching technology partners and clients to plan, optimize, and organize better, faster, and more profitable networks," affirms Toan. The downside to this increased consumption of content is that these telecommunication infrastructures consume a lot more energy than the traditional networks. So, the telecommunication organizations, to remain competitive, have to focus on renewable energy and saving more energy and this is one of the primary areas of focus for VIET HAI.
Toan envisions expanding themselves into a multinational virtual company with business partners across India, Japan, Korea, and South East Asia. "We aim to connect the right partner to talk the right thing at the right time that is what we call we know where they are," concludes Toan.