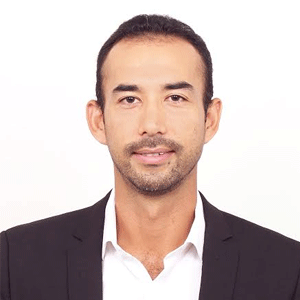 Syed Omar Almohdzar, Director
As telco products are getting cheaper and cheaper by the years, telco providers are finding it increasingly challenging to run their business cost-effectively. Their operation cost remains the same, but they have to offer a cheaper price for their services to the customers. Addressing these challenges is ModulEight Technologies that helps telco providers to save cost while allowing them to provide the best services to their customers. The company's solutions are designed to launch the clients from their current state into a more mature IT arena, setting them above the competition. "We strive to build quality solutions that bring efficiency, effectiveness and return on investments," explains Syed Omar Almohdzar, Director of ModulEight Technologies.
ModulEight Technologies offers organizations a wide range of solutions along with all the expertise to create, apply, support and take care of this solution; on-premise or in the cloud. The company provides consolidated messaging platforms that bring SMSC, MMSC, and USSD into a single umbrella. This helps reduce OPEX while boosting efficiency. The company fortifies clients with policy and charging solutions that are built on the Fusionworks framework and DevOps approach, ensuring ease of integration and can run on fully virtualized automated networks platform. Some of the core products include a policy manager, evolved charging, convergent mediation interaction gateway and big data preparation engine.
ModulEight Technologies also takes care of client's accounting, and POS needs through its full-fledged cloud accounting services for SME. The company also provides POS/MPOS solutions for the SME market for extended value to enterprise full blown details dashboards to control sales, inventory, loyalty, and HR. Similarly, ModulEight Technologies enables clients to accelerate revenues by consolidating the key revenue management processes across all business lines and providing customer-centric network automation for support, operation, assurance, and provisioning of the telecommunications network. Finally, the company manages complete security of all networks and solutions. "When we offer solutions to the client, we will make sure that we are bringing them the best solutions in the market. When it comes into implementation, we have defined processes that follow the best practices," says Almohdzar.
We strive to build quality solutions that bring efficiency, effectiveness and return on investments
Over the years, ModulEight Technologies has served numerous telco companies. In one instance, a communications regulatory body of Malaysia called on all mobile operators to look into the SMS spam seriously as complaints from subscribers/enterprises surged. The main issue at the time was that sim boxes were very prevalent and the scam was reaching its peak via SMS. ModulEight Technologies saw this as an opportunity to meet up with the regulators and pitch the idea of network integrity/firewall solutions. "We wanted to showcase to the Malaysian regulators on how our firewall solution with machine learning can give extra coverage of spam control without any content lookup by a human that would jeopardize any privacy acts," says Almohdza. As a result, ModulEight Technologies managed to get a positive recommendation from the Malaysian regulators and have our system installed in a local operator. The system keeps evolving, and it's still live today.
The company initially started with only one person's enthusiasm. Now, ModulEight Technologies is growing and focusing on being one of the top managed service providers in the telco industry. ModulEight Technologies embraces the culture of having the mindset of providing the best solution to grow together with clients. "Internally, we respect each other's opinion and reward our people based on merit and actual performance. With brilliant people working together, we believe that we could achieve anything in the world," adds Almohdzar. With the telco industry evolving at a rapid pace, ModulEight is always sensitive to change and quickly adapts to it.