How 5G Will Transform Enterprise Productivity
By Ajay Singh, Senior Director of Product Management - Global Analytics Business, Nokia [HEL: NOKIA]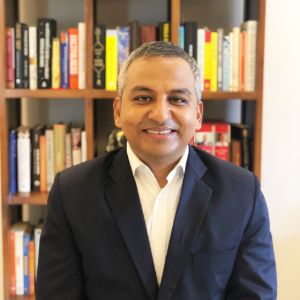 Ajay Singh, Senior Director of Product Management - Global Analytics Business, Nokia [HEL: NOKIA]
Alan Turing was a pioneer of the modern computer and an early thinker on artificial intelligence (AI), once posing the question; "can machines think?" Most of us would agree that modern computing has been responsible for the greatest strives in productivity, in modern times. We should therefore be grateful to Mr Turing for his remarkable contribution to productivity. However, we must continue the work of this twentieth century computer scientist and should strive to find new ways to increase productivity. 5G technology presents us with this opportunity, particularly through its ability to enable machines to think, as Mr Turing once reflected upon.
In Asia and Pacific (APAC), a region of the world that sees exceptional hyper economic growth rates, but still has parts of the continent where manual labour is common in factories, productivity advancements should be a priority for Chief Information Officers (CIOs) and Chief Technology Information Officers (CTIOs). Hypergrowth in emerging economies cannot feed off outdated technology and ancient labour techniques. Boosting productivity drives growth, investment, improves the quality of services and most importantly for telecommunications companies, enables them to monetise new revenue streams and reduce operational costs. But how to unlock productivity still further? 5G can and will be the answer that CIOs and CTIOs are looking for across the APAC region, through its ability to automate industry.
How and why?
5G enables advances in robotics and machine learning that brings with it a new age of automation, as machines perform tasks accurately and in lightning speed, even ones requiring cognitive capabilities. The Australian Government believes that 5G "could add an additional $1,300 to $2,000 in gross domestic product per person after the first decade of rollout" through its ability to drive productivity gains. That should be enough to entice us all into collaborating with network providers to implement tailored 5G packages that unleash our productive potential. 5G packages can bring success through automated end-to-end network slicing; the ability to allow multiple logical networks to run on a shared network infrastructure.
Asia Pacific: the trailblazing region
Who is leading the way in 5G rollout? Earlier this year the Singaporean Government announced that it will launch a $29.5 million initiative to test applications for 5G networks, ahead of full 5G deployment in 2020. Tests will take place across a vast range of activity, from port management, to manufacturing to consumer uses.
However, Singapore is just one example; also this year the Japanese Government approved a $14 billion 5G investment programme, in order to keep up with global leaders such as neighbouring South Korea. On the shoulders of CIOs and CTIOs rests a significant amount of responsibility, given that APAC will soon be the world's largest region for 5G connections, breaching an eye-watering 675 million connections by 2025, according to the GSMA. It will rest with CTIOs and CIOs to embrace and operate 5G networks.

The sky is the limit

Therefore, for communication service providers (CSPs) it's critical that their CIOs and CTIOs understand the requirements for network transformation. We've all heard the explanations about why enterprises should embrace 5G technology – the automation that reduces costs in production and drives out human error, the productivity gains and the increased user experiences for customers. Machine learning, enabled through the 5G network, brings with it hyper-connectivity which is the missing component to a plethora of use cases that rely upon AI.

Through hyper-connectivity, 5G is capable of so much than what we have witnessed so far; it will enable real-time data for autonomous vehicles and collect driving pattern data, helping to mitigate road accidents. In the retail sector, it will become commonplace to walk into a store and find that the shop assistants are already armed with layers of information about clothes preferences. Yet to achieve this, CSPs, CTIOs, and enterprise CTIOs must collaborate further to implement a unified data strategy which should include components of an operation such as zero touch 5G operations for multi sliced networks. The tailored experiences we'll witness will be mesmerizing but most importantly will unlock productivity. So, are there case studies to demonstrate this unlocking?

Yes, the Singapore Port example mentioned earlier will see live testing for 5G before evolving to the status of a 'Smart Port' able to scale its operations and quality of service. The testing at the port, which handled 20.99 million containers in 2018, will include remote control of port equipment and an enhancement of automated vehicle operations. The 5G network connectivity will also establish reliable sea and air connectivity communication links and will support IoT maritime applications, positioning the port as a world leader in productive operations.

What's on your checklist?

However, to realise this limitless potential of 5G and follow in the footsteps of Singapore, it's important that CIOs and CTIOs look to implement a future mode of operations on their networks, through machine learning and automation. But first, what do we need to tick off their priority check list as 5G is deployed?

• Radically increase the level of task automation

• Harness AI and use it to augment human decision-making

• Leverage network slicing – to become more modular in
order to meet diverse quality of service requirements

If these tasks are being ticked off the checklist, CIOs and CTIOs alike will be well and truly on the path to significant productivity gains.

Be today's Turing

The benefits for businesses across the APAC region are clear. CIOs and CTIOs can embrace 5G, innovating to drive productivity, thereby also unlocking new revenue opportunities. It is of course different for CIOs within the telecommunications industry who should see themselves as servants of those outside the industry, seeking to provide insights about how to automate and innovate to see productive gains in operations.

While significant responsibility lies with this group of business officers, anyone who feels daunted should take comfort that if Alan Turing could crack enigma with a computing machine the size of a small house in the 1940s, then today, with the technology at our fingertips, we can work together to unleash the productive potential of Asia. As a continent often described as the 'world's factory', there are noticeable gains to be made through automation and if we do so, Asia can assume the role of global leader of 5G technology and productivity.