How Recent Advancements in Telecom are Impacting the Business Environment
By Ravi Bharadwaj, Vice President and General Manager, OEM | Embedded and Edge Solutions, APJ, Dell Technologies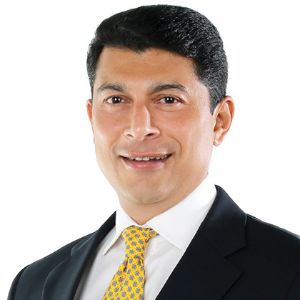 Ravi Bharadwaj, Vice President and General Manager, OEM | Embedded and Edge Solutions, APJ, Dell Technologies
5G is an exciting and foundational architecture for the telecom world with influence extending to business and society at large today. The application of 5G will unquestionably deliver massive change, spawning new business models that will see billions of devices consuming and generating data like never before. What we used to imagine in science fiction movies — flying autonomous drones, driverless cars and planes, machine-to-machine interactions, seamless communication around the globe – will quickly become our new reality as we transition into the digital future.
Working smarter
Importantly, from a practical standpoint, 5G will allow existing industries to work smarter. Take industrial automation for example: for critical applications, manufacturers currently use fixed-line networks to ensure high bandwidth, connection density, low latency and high reliability. In contrast, mobile 5G technology will enable smart and interconnected factories, allowing manufacturers to quickly and cost effectively exchange huge volumes of data while deploying artificial intelligence (AI) and automation solutions to help make the industry more competitive. The same goes for smart cities. With IoT sensors that monitor conditions such as air quality and traffic control located in difficult-to-reach and often dangerous places, 5G wireless connectivity will allow for more flexible design and on-the-fly reconfiguration.
A redesign of the entire end-to-end architecture
As these intelligent applications will generate a slew of new IT requirements – latency, bandwidth, capacity, coverage, storage, real-time data– the industry will need to completely redesign the entire end-to-end network architecture. Moving to a distributed cloud model with new platform capabilities will enable network operators to dynamically scale resources in a more robust manner. This alignment will be further strengthened by the very nature of the 5G core network design: a cloud native structure with clear delineation between control and user plane functions. Undoubtedly, 5G will also be the first end-to-end architecture that is fully software defined, from the radio through the core. Combined, the objective is to scale up to 100 times the number of users plus 100 times the volume of data.
As a result, CIOs and CTOs will see new architectural, technical, operational, deployment and support models emerge, all demanding higher speeds and agility at lower cost. Everything will be driven by data and the need to capture, process and react to network data in real-time. The result? A massive increase in computing at the edge, coupled with AI and machine learning.
Why the edge?

Currently, about10 percent of enterprise-generated data is created and processed outside a traditional centralized data center or cloud. However, by 2023, Gartner predicts that this figure will reach 75 percent. That is a dramatic shift by any definition. Why is this happening? Firstly, with the application of 5G, the forecasted number of connected devices is expected to reach 125 billion by 2030, which will put on average around 15 connected devices into the hands of every consumer.

From our experience, it is not advisable to move all that data to a traditional data center, or even to the cloud. Secondly, it is much more cost-effective to process at least some of the data at the edge. Thirdly, it comes down to response times. Many use cases are unable to accommodate the latency involved in sending data over a network, processing it and returning a response. Autonomous vehicles and video surveillance are good examples of how a few seconds delay can result in a catastrophic event.

The edge as a spectrum

Personally, I regard the edge as a spectrum. On the extreme right –the far edge–data is generated. Picture this: millions of connected devices generating a constant stream of data for performance monitoring or end user access. One example is a fluid management system, where valves need to be automatically opened or closed, based on threshold triggers being monitored. Consider how the frequency of fridge doors opening in the chilled food section of a supermarket affecting the fridge's temperature levels and ultimately the quality of the groceries. It would be unrealistic to send to the cloud such a massive amount of data simply indicating the binary temperature status – the store manager only needs to know when the temperature is unsafe. Therefore, the edge is the suitable choice to aggregate and analyse this kind of data.

Another category of edge compute is what Gartner calls the Micro-Data Center. Many of the attributes of a traditional data center are important here, such as the need for high reliability, ability to scale the compute as needed, and high levels of management. In these scenarios, customers typically consider virtualised solutions. For instance, remote oil rigs, warehouse distribution centers and shipping hubs are great examples of how a network of strategically placed micro data centers at the edge, aggregating as well as analysing data can deliver the most relevant information into a larger regional center. Real-time data is being logged in for tracking, billing and record keeping while the packages are efficiently flying down a conveyer belt to a distribution center and being routed to the right loading area.

Thanks to the advent of 5G these days, carriers are addressing the need for this higher data traffic performance by placing servers in closer proximity to cell towers instead of in regional data centers. When edge computing started, dedicated gateways were the focus. While still important, that definition has expanded to include servers, workstations, ruggedized laptops and embedded PCs.

Driving innovation

In addition to all the practical benefits such as faster speed and lower latency, the edge is driving constant innovation in the form of gleaning immediate insights, fuelling experiments, generating real-time responses and deliver services on-demand. This dynamic is expected to accelerate with the advent of 5G.

By increasing the speed of data analysis, 5G will inevitably increase edge adoption while, on the other hand, businesses using edge computing will experience the full benefit of 5G networks. The two enjoy a symbiotic relationship and go together hand-in-hand. Over time, this combination will inspire a slew of new and exciting applications.

At Dell Technologies, we are committed to exploring topics around edge computing and acceleration technologies that will help reach the full promise of 5G. One example is our agreement with Orange, where we will work jointly on developing key technology areas for distributed cloud architectures to deliver real-time edge use cases and new services opportunities that 5G will create. We believe in combining our joint telco best practices with decades of data center transformation experience to help service providers re-tool their operations to quickly and profitably roll out new 5G services.

We're confident that CIOs and CTOs will lead the charge by providing the right IT infrastructure, the rocket fuel, if you will, to power and drive this 5G "connected everything" revolution.