Realizing the Potential of IoT in the 5G Era through Network Convergence
By Gary Newbold, Vice President, Enterprise, Asia Pacific, CommScope [NASDAQ: COMM]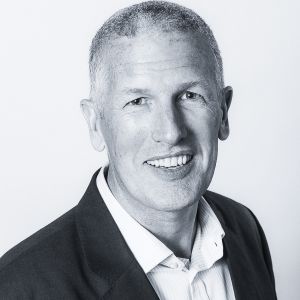 Gary Newbold, Vice President, Enterprise, Asia Pacific, CommScope [NASDAQ: COMM]
Emerging economies in the Asia Pacific (APAC) are embracing digital transformation as they look to set up smart city infrastructures, in order to allow their economies to compete better, globally. Governments and businesses across the region are ramping up deployment of Internet of Things (IoT) solutions into the public domain, and the trend correlates with IDC's latest IoT Spending Guide, which indicates that APAC is on track to be the global leader for IoT in 2019, accounting for 35.7 percent of worldwide net resources spent.
Singapore, for example, has been on the verge of launching its 5G development plans and a fiber network. IoT development and implementation has been a part of the republic's long-term goals since the Smart Nation program, launched in 2014. With interconnectivity playing a critical role in its national agenda, the country wants to fully digitize public services such as mobility, healthcare, financial services, and energy management.
The Future of IoT Lies in the 5G Era
Looking ahead, as nations and organizations in the APAC continue to rollout IoT initiatives and implementations, there will be an increased demand for better and more connections that will have a significant impact on the network infrastructure.
5G and IoT are complementary technologies. At its core, 5G will enable faster data transfer speeds, to vastly reduce network latency, and to greatly increase a network's capacity, enabling more people and devices to connect at the same time. Network operators are designing 5G networks to support a diverse set of IoT use cases by implementing a configurable, virtualized core that will require supporting high capacity and high-performance network infrastructure. This drives the need for physical layer connectivity to connect the cloud to the edge with the fiber, copper, or wireless networks.
Network Convergence is the Answer
However, to fulfill the promise of a 5G era, there is a need to resolve numerous cost and complexity challenges around the various IoT deployments. For example, should there be separate, stand-alone networks that address different use case requirements?
The network operators and enterprises should keep in mind that deploying individual networks for each device type not only adds both complexity and cost but also may end up impacting network security.
Keeping that in mind, many operators have already started down the road to combine both the wireless and wireline networks. This approach, termed as Network Convergence, is the use of multiple communication modes on a single network to offer convenience, flexibility, and a plethora of benefits that are not possible with separate infrastructures.
As IoT devices become more valuable in accessing information, the value of robust, modular, and adaptable networks will increase. Therefore, network convergence will ultimately play a major role in delivering on-demand, real time information to consumers
The benefits include significant savings in the total cost of deployment, by simplifying connectivity through fiber networks to connect everything while having the flexibility to use other modes. Network operators can better manage costs and resource constraints associated with rising bandwidth demands as IoT adoption soars. At the same time, the network remains flexible and future-proof to easily enable new technologies.
Service providers can also tap on converged networks to deliver a wider range of services, adopt new business models, innovate on newer services, and enter new markets more efficiently and quickly. For example, as consumers increasingly depend on their interconnected devices for their smart homes, network convergence will be imperative in helping operators meet the rising consumer demand for a more connected lifestyle.
An example would be the way we work with network operators to provide reliable mobile connectivity on China's 55km Hong Kong-Zhuhai-Macau Bridge, keeping commuters connected on the world's longest sea-crossing.
As IoT devices become more valuable in accessing information, the value of robust, modular, and adaptable networks will increase. Therefore, network convergence will ultimately play a major role in delivering on-demand, real time information to consumers.
Building the Foundations for Network Convergence
To be sure, no matter the deployment, IoT devices are only as good as the network infrastructure on which they run on. The challenge for operators then is to ensure that networks are intelligently converged so IoT devices can run quickly and effectively.
There will be few main focus areas for telecom and mobile network operators to build a converged, scalable and cost-effective network for the future:
• World-class backbone:
Having enterprise-grade wired and wireless infrastructure is crucial; more so in an age where network operators have to deal with increased device density and the need for faster connections with higher bandwidth. For this to happen, operators' infrastructures need to have the ability to accommodate and the scale to adapt to the needs of the edge of the network.
• Integrated front end:
At the edge of the network, integration is key to keeping things simple. In this case, operators should consider deploying converged access points (APs) that support the best of Wi-Fi and IoT technologies (BLE, Zigbee, and more) with integrated co-existence technology to manage interference. Unifying multiple wireless protocols within a single AP allows IT administrators to save physical space and streamline secure device on boarding. In addition, a converged AP allows administrators to more easily view, manage, and secure their entire wireless infrastructure with a single management console.
• Converged back end:
Being able to control and manage all these services from a single dashboard is critical to reducing complexity, especially with IoT devices from different vendors that need to be managed, configured, and connected to relevant local or cloud services.
• Explosive mobile data growth makes fiber a strong backhaul solution:
Convergence offers a cost-effective answer to developing a fiber-rich network, as the technology allows large operators to use a single fiber network to support a variety of 5G use cases, thereby maximizing the utilization rate of assets and extending the return on investment.
For the near term though, the APAC region is finding itself at the beginning of an age where 5G and a plethora of ultra-capable wireless protocols will co-exist and complement one another to support IoT devices, networks and applications. The 5G era is coming, and with it, a promising future of a connected world of devices. For telecom and mobile network operators to capture these new growth opportunities and create new revenue streams, services and business models, a converged network foundation is the way forward.