Why digital transformation isn't delivering the return CIOs are hoping for
By Stephen Jack, Vice President, Workday Australia and New Zealand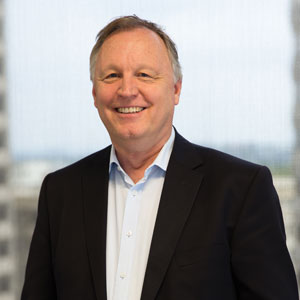 Stephen Jack, Vice President, Workday Australia and New Zealand
Becoming a customer-obsessed business is a critical demand of the digital age. To achieve this status, ANZ companies recognize they must master organizational agility. This need was reinforced in a new study conducted by Workday in partnership with IDC Asia-Pacific which revealed almost 90% of Asia-Pacific organizations are currently undergoing some form of digital transformation. In many business functions, processes are being automated and overlaid with intelligence, often delivering localized efficiencies and better customer service.
The study titled "Beyond the State of Dysfunction: Unleashing the Potential of Digital Transformation", launched at the recent Workday Innovation Day in Australia examined the barriers to digital transformation (DX) from the perspectives of 1,000 C-level and business leaders. The Workday/IDC study found Australia is one of the leading countries in the region in terms of embracing digital transformation with 54% of C-level executives saying they are operating on digital platforms. This rating was the second highest in Asia Pacific.
Yet, for many businesses, the promise of a true step change in organizational agility remains elusive. In fact, 56%confessed they were getting less than 10% ROI on their investments. This misstep was further highlighted when, while 55% of Australian CIOs reported that they were aligned fully with their business counterparts when it came to digital transformation goals, metrics and road map, only 20% of finance and 37% of HR leaders said the same.
This internal disconnect reinforces a major problem with digital transformation projects; too many Australian businesses are still not aligned, and they lack a digital roadmap for the future. More often than not, these digital impasses stem from silos in organization structures, technology and data.

Part of the problem is that digital IT environments are frequently established separate from the traditional enterprise IT environment, with the APIs and integration services connecting the two of them constructed as an afterthought. According to the research, 58% of organizations are also driving digital transformation out of centralized teams – rather than including business function representatives– resulting in many large organizations treating digital as "someone else's job".

Equally, technology investments funded by functional departments tend to focus solely on that specific function's requirements – not those of the entire business. Without a vision of the enterprise's future technology landscape and evolving use cases, tactical initiatives don't integrate easily with other systems. Nor are they set up to evolve as new technological advancements become available.

Worse, this narrow approach to technology investments creates data silos, with data residing across multiple applications and IT systems. Data silos increase integration complexity where data must be cleansed, reformatted and deduplicated before organizations can get to the 'holy grail' – a single view of their customers and their enterprise-wide activities.

One of the most common issues stopping organizations from getting to this point is the simple fact that they lack a common technology platform. According to the Workday/IDC analysis, both business and IT leaders unanimously agree that the top barriers to closer cross-functional collaboration are lack of common technology and tools, and common processes.

Once a common technology platform is in place, enterprise-wide data sharing becomes, not just possible, but effortless. Then it's easy to establish cross-functional workflows and dashboards that enable leaders to take an enterprise view, supporting functional decisions that serve the organization's broader strategic intent.

The big return on digital transformation investment only comes when organizations can 'connect the dots', using a common technology platform to see what's affecting key metrics in real time. When executives can see how decisions and actions in one area impact the greater whole, the organization truly starts to become agile – able to pivot quickly to address emerging risks or go after new opportunities.